Anmol Enterprises : Your Trusted Stretch Film Manufacturer
Efficiency is essential in the worlds of packaging and logistics. Any business, whether it is a big industrial operation or a tiny internet retailer, needs to be able to wrap and protect goods safely throughout travel. Leading stretch film manufacturer in maharashtra Anmol Enterprises recognizes the value of dependable packaging solutions and has been serving the various requirements of companies for years.
What is Stretch Film?
Let's first grasp what stretch film is and why it is important in many industries before diving into Anmol Enterprises' solutions. Stretch film, commonly referred to as stretch wrap, is a polyethylene plastic-based packaging material with a wide range of uses. It frequently serves as a wrapping and holding mechanism for products placed on pallets or in bundles, offering stability, security, and tamper resistance.
Quality Assurance at Anmol Enterprises
Anmol Enterprises takes pride in its dedication to providing its clients with premium stretch films. They are aware that the safety and security of items during transit can be considerably impacted by the stretch film's performance. They have therefore put in place strict quality control procedures to guarantee that their goods adhere to the highest standards.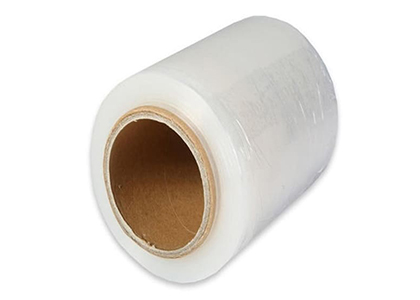 Extrusion technology, accurate raw material blending, and stringent quality controls are all part of their manufacturing process. The longevity, clarity, and consistency of Anmol Enterprises' stretch films demonstrate their dedication to excellence.
Wide Range of Products
Anmol Enterprises' broad selection of stretch film goods is one of the things that sets them apart from the competition in the sector. They provide a range of stretch film kinds to meet different packaging requirements:
Hand Stretch Film :
Designed for manual application, this film is ideal for small to medium-sized businesses. It provides excellent stretchability and cling properties, making it easy to wrap pallets securely.
Machine Stretch Film :
Engineered for high-volume packaging operations, machine stretch film offers consistent tension control and increased efficiency. Anmol Enterprises' machine stretch films are compatible with various automated wrapping machines.
Pre-Stretch Film :
This innovative product reduces packaging costs by offering superior stretchability, allowing users to achieve maximum load containment with less film. It also contributes to environmental sustainability by reducing plastic waste.
Colored Stretch Film :
Anmol Enterprises understands that sometimes packaging needs to do more than protect; it needs to communicate. Colored stretch films are available for color-coding and branding purposes, making inventory management and product identification easier.
Specialty Films :
For unique packaging challenges, Anmol Enterprises offers specialty films, such as UV-resistant, anti-static, and VCI (Vapor Corrosion Inhibitor) films, designed to meet specific requirements.
Eco-Friendly Practices
Sustainable packaging options are becoming more and more important in today's ecologically conscious world. Anmol Enterprises is dedicated to reducing its environmental impact because it is aware of this. They provide recyclable eco-friendly stretch films that help cut down on plastic waste.
Outstanding Customer Support
Anmol Enterprises values establishing enduring connections with its clients. Their committed customer service team is available at all times to help with product selection, order questions, and technical support. They place a high value on customer satisfaction and go above and beyond to meet each client's packaging demands.
Conclusion
Anmol Enterprises is a reputable brand in the business when it comes to packaging solutions. They stand out as a top stretch film manufacturer thanks to their attention to quality, wide choice of products, and devotion to sustainability. Regardless of how big or small your industrial operation is, Anmol Enterprises offers the ideal stretch film solution for you.
Anmol Enterprises is a trustworthy partner in a world where packaging is essential for presenting and preserving goods, guaranteeing that your products arrive at their destination safely. They still lead the packaging sector thanks to their dedication to quality, innovation, and client happiness. For all your stretch film requirements, choose Anmol Enterprises and discover the difference in superior packaging.